What is Recruitment Marketing?
Is your business short-staffed and struggling to attract top talent? There's a valid reason why! Talent shortages have more than tripled in just ten years. This means you must adapt and improve your strategy—particularly your recruitment marketing strategy.
A recruitment marketing strategy helps your brand communicate value to the right job seekers. This means more relevant applicants are applying to your positions and quicker turnarounds, so the open position doesn't cost you in other ways: lost revenue, employee burnouts, halts in productivity, etc.
Sound good? We thought so! Keep reading for tips and tricks on perfecting your recruitment marketing strategy.
Recruitment Marketing: What is it, And What Are the Benefits?
Recruitment marketing refers to recruiting talent through the promotion of your brand and the value it provides. The purpose is to use marketing channels and communication to attract qualified candidates to your open positions. Although brands have gotten by with little to no recruitment marketing up until now, the current state of our business environment — which is expected only to get worse, reaching up to more than 85 million jobs not getting filled in the next decade — says that's going to change.
Recruitment marketing will determine your business's success. You need employees to survive. They won't know you exist until your market who you are to them. And if you don't, your competition will.
Recruitment Marketing Benefits
The benefits of having an effective recruitment marketing strategy include the following:
Reach more candidates

Improves your branding

Can create a pipeline of talent for future positions

Helps build relationships with candidates

Applicants are more qualified

The hiring process is accelerated

Higher ROI

Better retention rates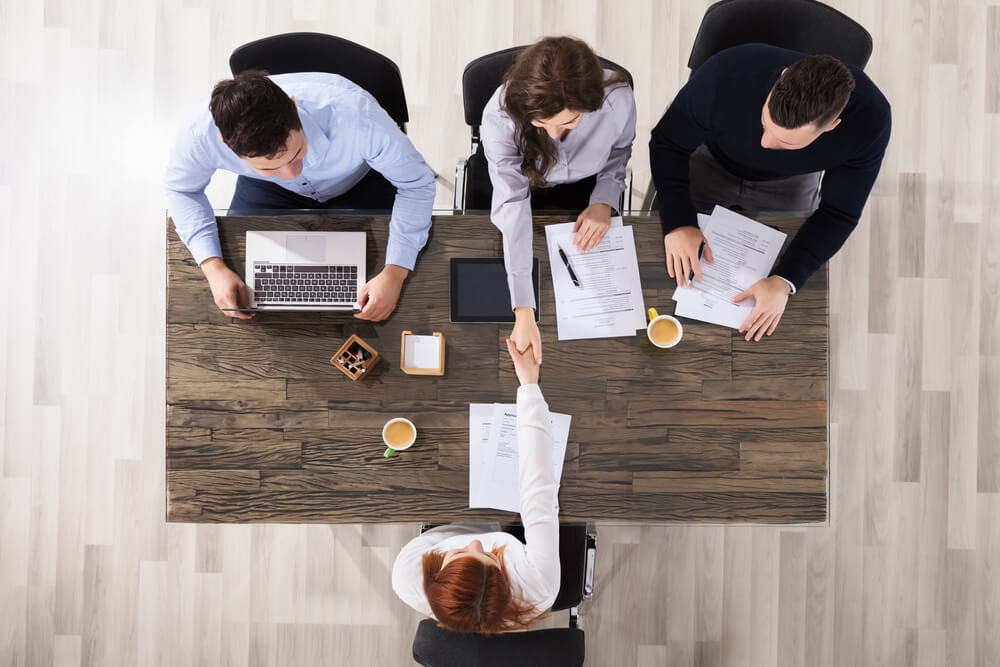 5 Tips for Creating a Successful Recruitment Marketing Campaign
Don't settle for 'good enough' with your recruitment marketing. Optimize your campaign for the best. We have the top tips you'll need to inspire a powerful campaign.
1. Create Candidate Avatars
Mid-West Family calls personas of your ideal candidates "candidate avatars." These represent what you're looking for in the person that will fulfill the position. This includes their expertise, education, skills, certifications, licensing, and more. Note that you do want to tread lightly here. Giving focus to what you need from a candidate is okay. Discriminating is not. In fact, it could get you into legal trouble.
2. Improve Your Employer Brand
Your employer brand will represent everything a candidate will come to expect while working with you. They will expect a positive and healthy company culture/environment if it is strong. They will also likely expect to work for you for a while. On the other hand, a bad, or even non-existent, reputation could prevent candidates from considering if they're afraid of what their work-life would be like with your company. Ways to improve include refining your hiring process, rewarding employees with appreciation and time off, and sharing your brand through multiple channels (bringing more familiarity to your name and logo).
3. Attract Candidates via Multiple Platforms
Whether it's job boards, social media, or your company website, job seekers use a combination of platforms to find new job opportunities. Assuming they're relevant, you must be on as many as possible to ensure you reach as many qualified candidates as possible. Job boards are often an obvious choice, although still powerful in connecting brands and employees. However, 79% of job seekers check social media in their search, and 24.82% check company websites.
4. Engage Candidates with More Than Compelling Content
Developing compelling job descriptions and ads is crucial. And the only way you can optimize your content is to ensure it's aligned with the audience you're trying to reach. This means you're speaking directly to the candidates you want to hire. Don't bother speaking to everyone—you don't want everyone applying anyway. Find the motivations, benefits, incentives, etc., that drive your ideal candidates and use them to compel them to apply. Of course, you should only advertise those incentives in your marketing if they are available to your new hires.
5. Track, Measure, and Continue to Make Improvements
Track and measure your recruitment marketing campaigns to identify areas for improvement and adjust strategies accordingly. Recruitment marketing has a lot of learning curves to it, and you'll find out quickly that what works for one company doesn't always work for another. This is why KPIs are so important.
You can use other company strategies and tips as a baseline, but ultimately, it's up to you to put in the work to find out what will and what won't work for your business. For the best results now, Mid-West Family is here to help guide your brand through the latest trends, best practices, and strategies. Contact us to get started on your next recruitment marketing campaign.