Is Radio Advertising Still Relevant?
There are certain fundamentals for effective marketing, one of which is the customer avatar. Also known as buyer personas or consumer profiles, customer avatars represent a specific segment of target audiences.
Without building these avatars, your targeting efforts will be less effective as you neglect to gain a deep understanding of your audiences.
To help you build effective customer avatars, we'll explore what they are and how you can create them.
How Popular Is Radio Advertising?
If you're wondering how popular radio advertising is, the fact is that it's as popular as it's ever been. Radio advertising statistics show that the global ad spend for radio advertising is a whopping $36.1 billion-a-year market. According to a Nielsen report in 2021, around 88% of Americans listen to AM and FM radio weekly, which translates to almost 300 million active listeners.
In addition to traditional radio, streaming radio advertising is growing in popularity among many audiences, including younger generations. Streaming now accounts for 12% of the country's radio listening.
Radio is also popular among younger generations despite the ubiquity of other audio-streaming services. Statistics show that 55% of Gen Z-ers listen to the radio, with 86% listening to traditional radio and 11% listening to streaming radio.
Nearly any industry can benefit from radio advertising today. According to data from Statista, some of the industries spending the most on radio advertising include:
Retail

Communications

Miscellaneous services and amusements

Government, politics, and organizations

Insurance and real estate

Financial

Media and advertising

Restaurants
These and other figures show how critical radio advertising can be when reaching audiences of every demographic.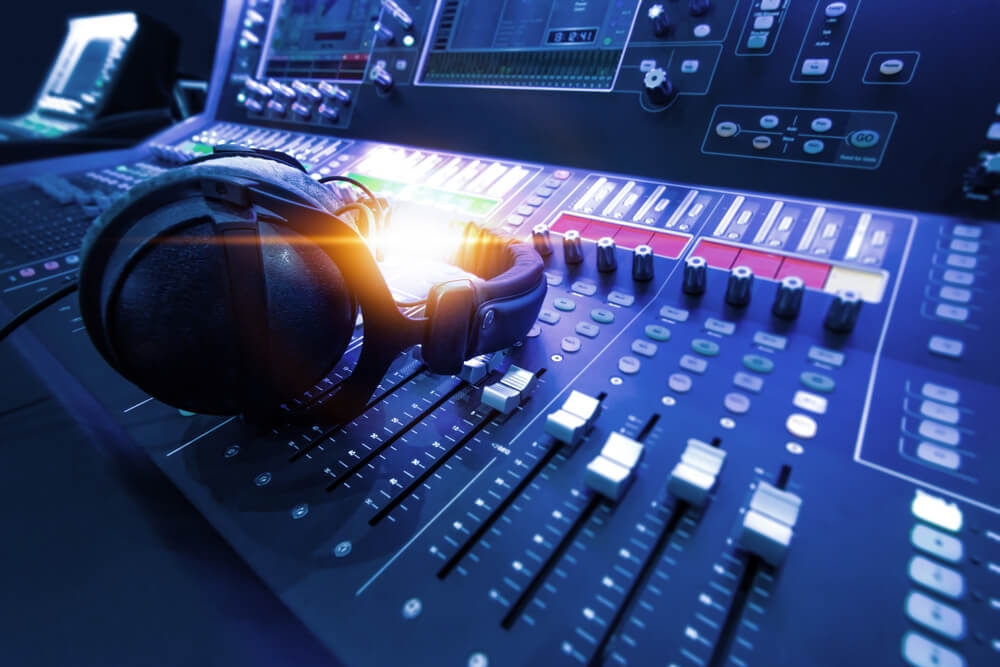 Is Radio Advertising Worth It?
While radio advertising is still popular, just how successful is radio advertising? If you're unsure about radio advertising effectiveness, the following advantages should help eliminate any doubt:
Affordability
Radio advertising is highly affordable. The average cost for radio advertising is around $200 to $5,000 per week, but the cost can be far lower than that range. The specific amount you spend will depend on several factors, including the length of your ad, the station you advertise on, its audience size, and the location.
The overall affordability of radio advertising makes it worth using for most marketing strategies. There is something for every budget.
Broad Audience Reach
Radio also enables you to reach nearly everyone. According to Edison Research's "Share of Ear" report from Q1 of 2022, almost every demographic listens to the radio. The report found that ad-supported AM/FM radio accounted for 76% of the listening time during Q1, with podcasts way behind in second place at 11%.
Additionally, AM/FM radio takes up the following percentages of listening time among various age groups:
58% among listeners 18-34

67% among listeners 18-49

72% among listeners 25-54

79% among listeners 35-64

86% among listeners 50+
Radio also appeals to people of all lifestyles and political affiliations, ensuring you can connect with nearly every demographic.
Brand Awareness
The number of people listening to the radio every week means that you'll be able to significantly boost brand awareness for your brand via the right station. With hundreds, thousands, or even millions of listeners tuning into your ad, you're likely to build awareness, recognition, and, ultimately, trust among many listeners.
Customer Traffic
Radio ads lend a great deal of credibility to brands. When people hear an ad on their favorite stations, they're more inclined to trust those ads over random ads appearing online or elsewhere.
In addition, with the right targeting, your brand will align with your audience's interests. People tuning in will likely want to try your products or services after hearing a compelling radio ad. This will increase customer traffic as people visit your website or brick-and-mortar locations.
The ROI of Radio
With the right strategy, the return on investment of radio can be impressively high. One recent report found that every $1 spent on radio ad campaigns yields a $12 return on investment. This is why using radio and digital advertising together can help you boost your ROI and get the most from your marketing efforts.
Benefit from Radio Advertising with a Media Partner
Radio advertising is crucial for marketing today, and that's not going to change anytime soon! With the help of radio advertising and other digital marketing efforts, your business will have the chance to thrive and remain competitive.
If you need some help with radio ad production and broadcasting, a reliable media partner like Mid-West Family Eau Claire can help. We can help you create a high-quality ad and land it on the best stations in and around Eau Claire. Contact us today to discuss your next radio ad campaign with us.